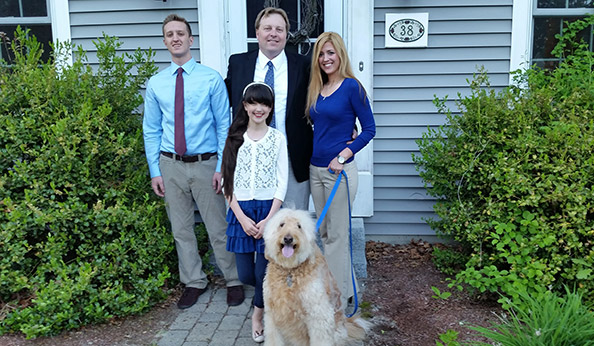 Donate
Brad's priorities
AS A BUSINESS OWNER, who employed over 100 people, I know what it takes to keep and create good jobs, the backbone of a prosperous, vibrant economy.
AS A SCHOOL COMMITTEE MEMBER and dad of a 4th grader in public schools, I am committed to academic excellence and great schools by adequately focusing on and funding our teachers and students in the classrooms.
AS A TAXPAYER, I know every dollar the hardworking person sends to Beacon Hill should be spent wisely to benefit our community. I agree with John F. Kennedy's quote "A rising tide lifts all boats." Lower taxes for working families results in higher tax revenues, which, in turn, support our vital schools, roads, and public safety.
Vote Tuesday,
November 4, 2014
Please contact the campaign for any assistance. We would be happy to help arrange a ride to the polls, or make sure you get an absentee ballot if you can't make it to the polls to vote on election day..